Sugar Free Flourless Dark Chocolate Brownie Cookies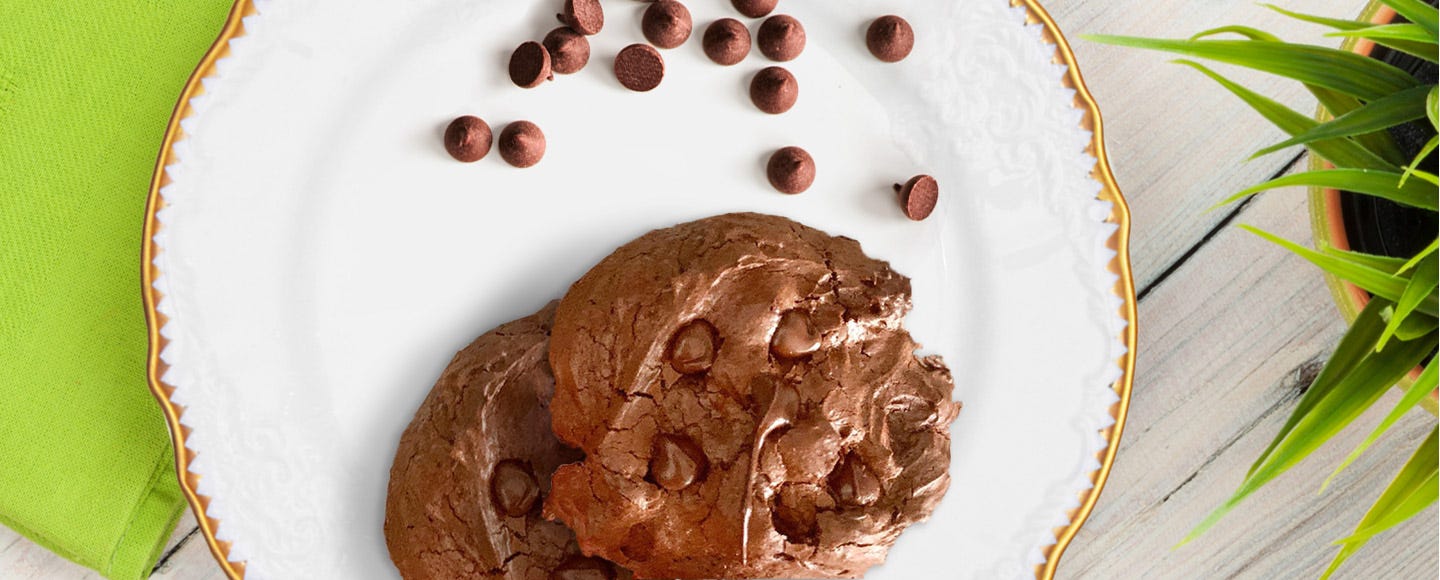 Fudgy center and crisp top makes these sugar free dark chocolate cookies the perfect mate for ice cold milk
1 cup white sugar or equivalent sugar substitute
1 cup brown sugar or equivalent sugar substitute
1 1/2 sticks of butter
4 large eggs
2 tsps vanilla extract
2 cups cocoa powder (regular or dark)
1/4 tsp salt
1 cup Russell Stover Sugar Free Dark Chocolate Baking Chips
1 cup chopped walnuts (optional)
Heat sugars or sugar substitute and butter in microwavable bowl until bubbly, stirring occasionally. Once bubbly, beat well with a hand or stand mixer for 2 minutes (this is what helps create the crackly crust on top).

Add in eggs and vanilla and beat with hand mixer for 2 minutes.

Add the cocoa and salt to the batter and beat for another 30-60 seconds.

Fold in the baking chips and nuts (optional). Batter will be slightly thin, so let it rest for 15-20 minutes. It should thicken as it rests.

Preheat oven to 350 degrees while you're waiting for batter to rest. Scoop about 3 tablespoons at a time onto greased cookie sheet. Bake 14-15 mins.

Optional to press a few more dark chocolate chips into the tops when they come out of the oven.