Russell Stover No Sugar Added Double Chocolate Dream Cookies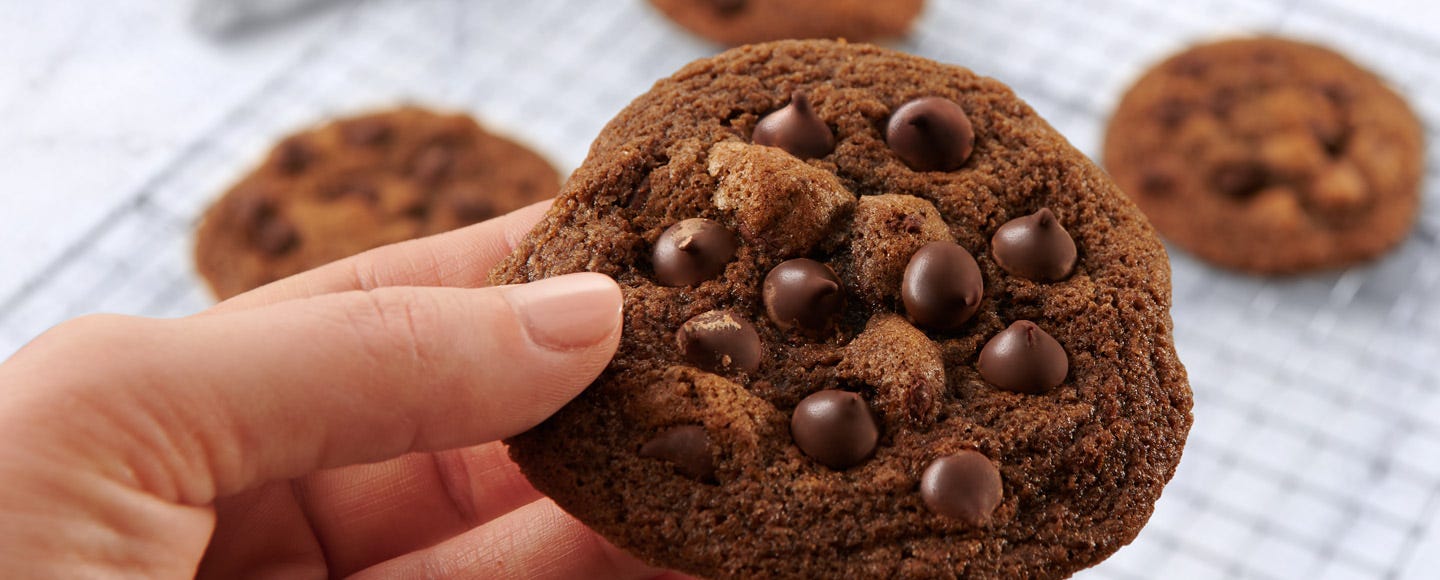 All the goodness without the sugar. Russell Stover's Chocolate Chip Cookie recipe allows you to indulge and enjoy without the guilt.
2 1/4 cups all-purpose flour
1/4 cup unsweetened cocoa powder
1 tsp baking soda
1/2 tsp salt
1 cup unsalted butter, softened
1 cup brown sugar alternative for baking,
6 Tbsp granulated sugar alternative blend for baking,
2 large eggs,
2 tbsp pure vanilla extract
8 ounces Russell Stover Sugar Free Dark Chocolate Baking Chips
2/3 cup chopped nuts, optional
2 tsp instant espresso powder, optional
Preheat oven to 375°F (190°C). Line a baking sheet with silicone baking mat or parchment paper.

In a small bowl, whisk together flour, baking soda, cocoa, salt and espresso powder*. Set aside.

Using electric mixer set at medium-high speed, beat butter and sugars until creamy, about 2 mins.

Mix in eggs, one at a time, beating well after each addition. Beat in the vanilla. Stir in the flour mixture, blending just until moistened. Stir in chocolate baking chips and nuts (optional)

Using a tablespoon, drop dough onto the prepared cookie sheets. Bake the cookies for 8 to 10 minutes. Remove the cookies from the oven and allow cookies to cool for 2 minutes. Move to wire rack to cool completely

*To make a more intense flavored cookie, and 2 teaspoons instant espresso powder.