Sombrero Cookies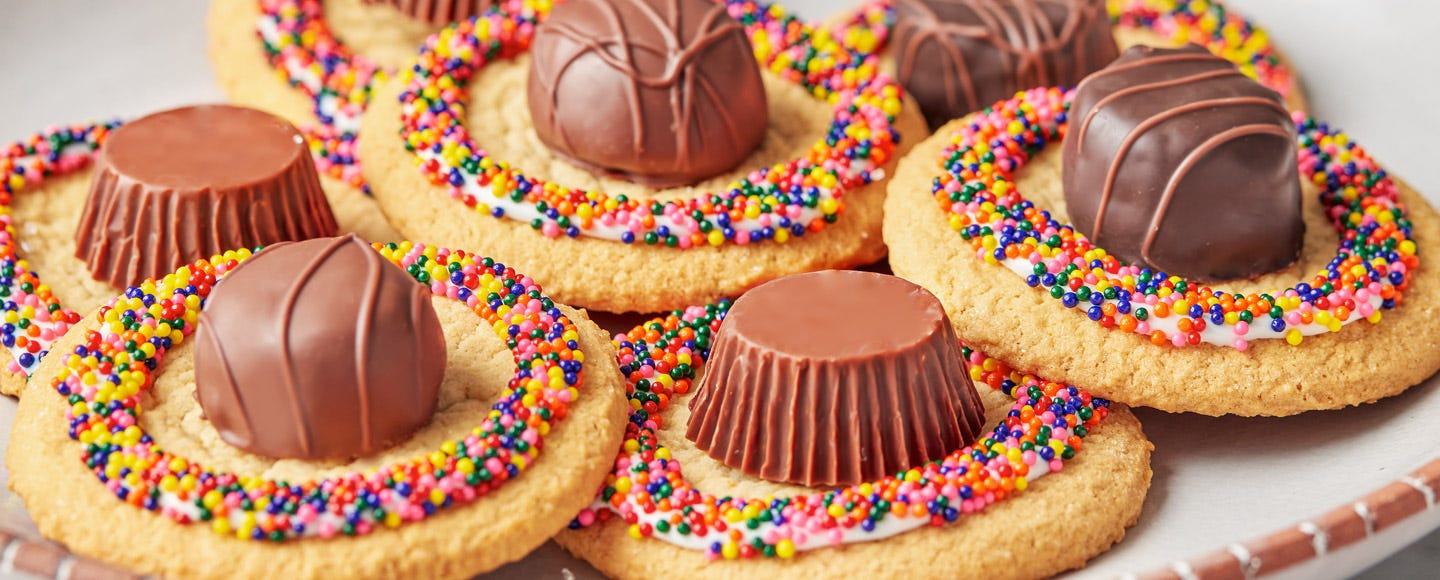 These fun and imaginative cookies will brighten any fiesta!
1 package round vanilla and/or lemon cookies
1 tube piping icing
1 container candy sprinkles or colored sugar
1 box Russell Stover Chocolates
Pipe a circle of icing around the outer edge of the each cookie.

Place a large dot of icing in the center of each cookie.

Place your favorite piece of Russell Stover chocolates on large icing dot in cookie center.

Sprinkle colored sugar and/or candy sprinkles on top of the icing rim all the way around the edge of the cookie.