Bacon Toffee Brownies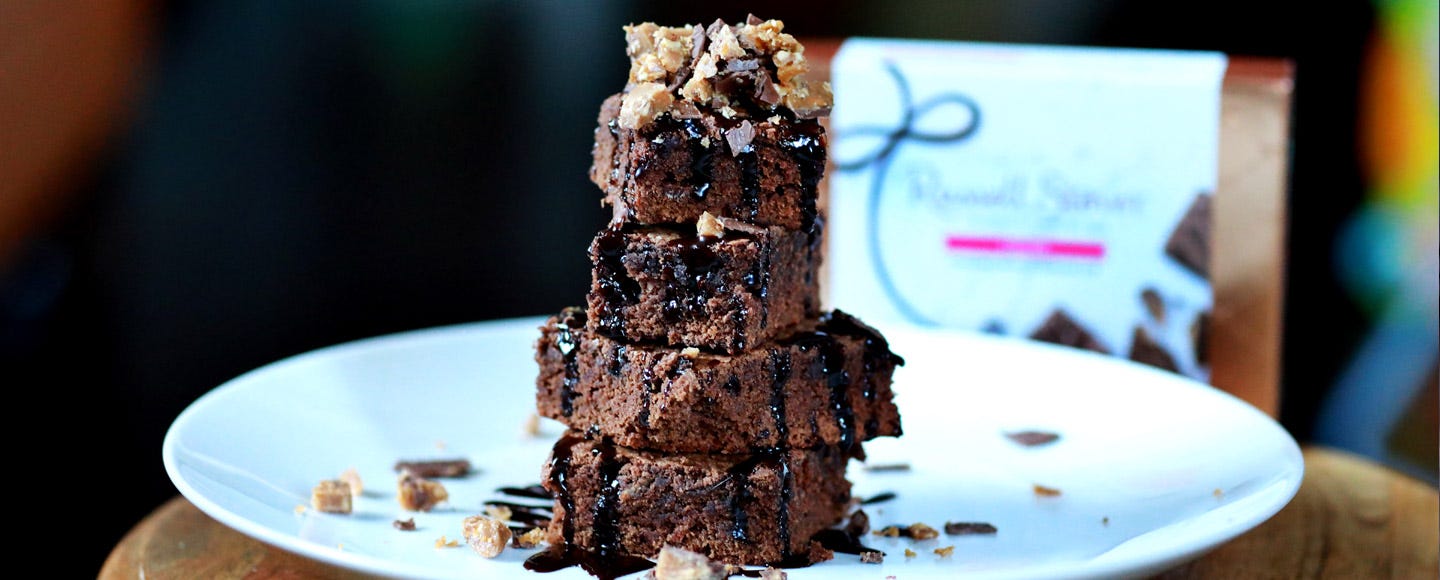 Salty. Buttery. Sweet, rich flavor notes are packed into this blissful delight.
4 squares of unsweetened chocolate,
1 1/2 sticks of unsalted butter,
2 cups sugar
3 eggs
1 tsp vanilla extract
1 cup all-purpose flour
1/2 lb cooked and finely chopped bacon
1 bag Russell Stover Milk Chocolate Toffee - chopped
- chocolate syrup - optional
Preheat oven to 350 degrees. Grease 9" x 9" baking dish

Add butter to microwave safe bowl and melt using microwave. Add unsweetened chocolate and stir until melted.

Stir sugar into melted chocolate/butter mixture. Mix in eggs and vanilla until well blended.

Lightly stir in flour and chopped bacon. Pour and spread into baking dish.

Bake 30 minutes or until toothpick comes out clean.

While warm top with chopped Toffee Milk chocolate from Russel Stover. Prior to serving garnish with your choice of chocolate syrup.