Kick off Summer Fruit and Chocolate Charcuterie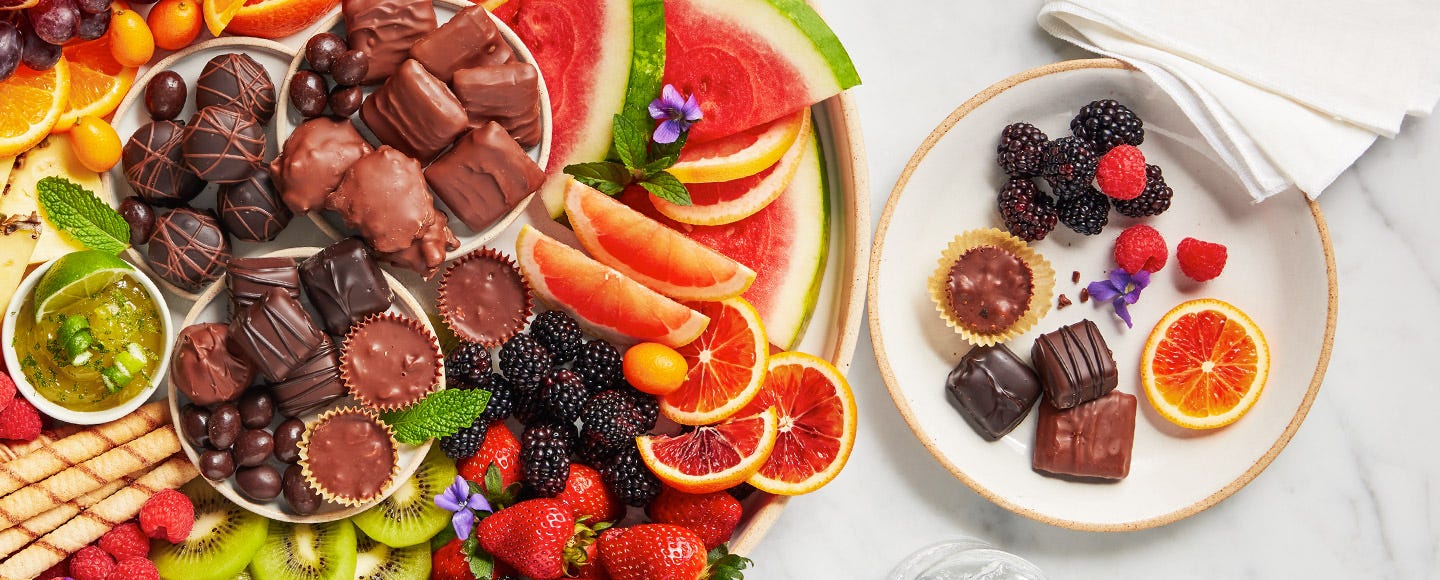 Enjoy flavors of summer with our fresh fruit and delicious chocolate charcuterie board.
- Your favorite summer fresh fruit May we suggest: navel oranges, strawberries, blood oranges, raspberries, blackberries, grapes, kiwis and pineapple.
- Your favorite Russell Stover Chocolates For variety we suggest: Russell Stover Assorted Chocolates or Sugar Free Assorted Chocolates.
Prep fresh, seasonal fruit

Arrange fresh fruit and chocolates in a fun, creative manner.