Chocolate Mint Shake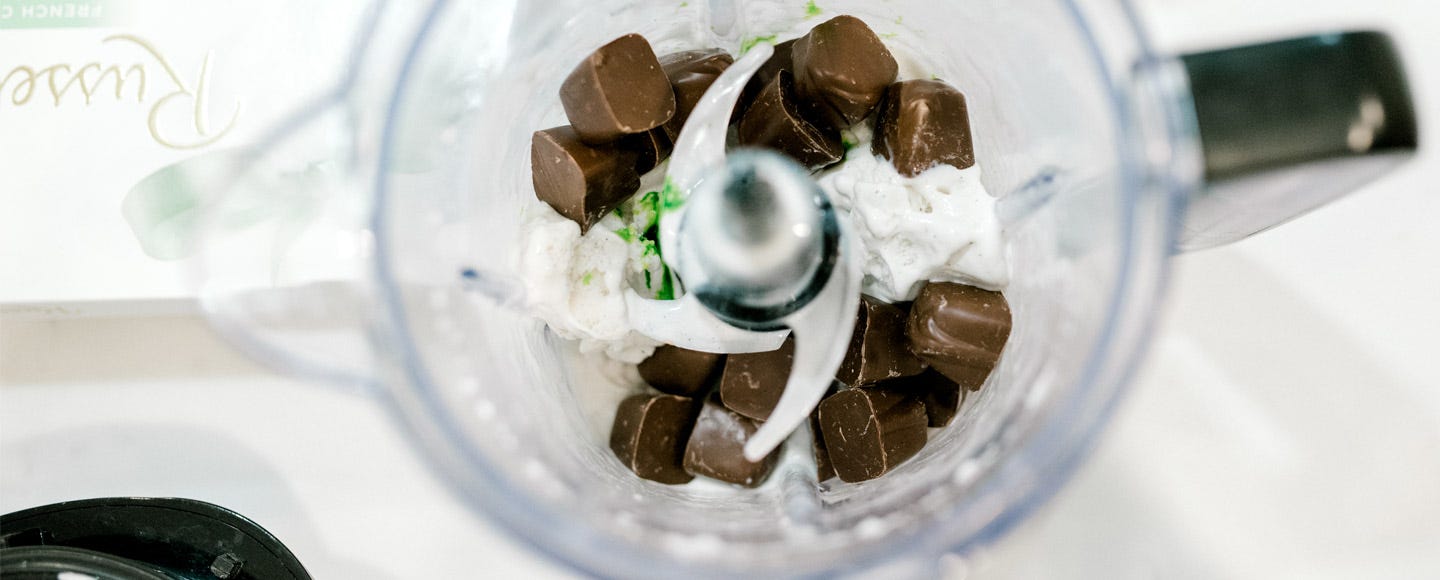 Refresh with a quick dessert drink recipe that includes three simple ingredients.
2 scoops Vanilla Ice Cream
5 Russell Stover Mint Candies (shaved)
2-3 medium ice cubes
- green food coloring - (optional)
Fill blender ice cream, ice cubes, shaved chocolate and couple drops of food coloring (if desired).

Blend on medium speed until smooth. Adjust chocolate, ice, and food coloring to desired flavor and look.

Pour into glass and enjoy.