Joy Bites Chocolate Chunk Pumpkin Muffins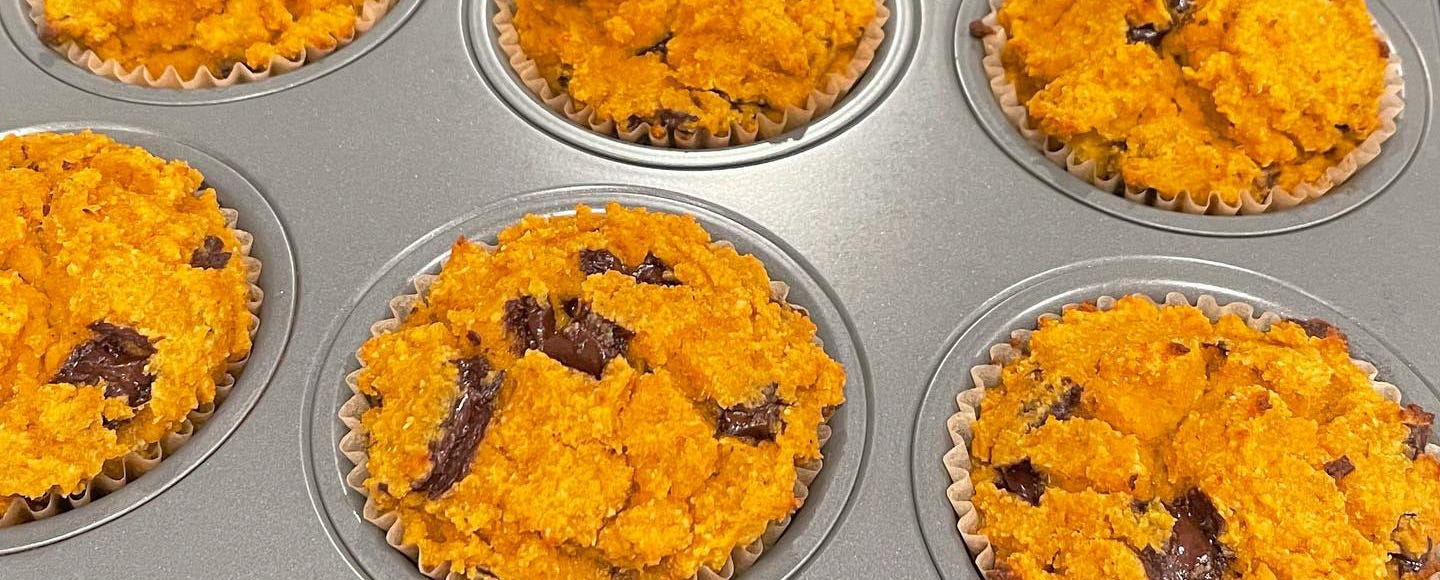 All the best flavors of fall come together for these magnificent chocolate pumpkin muffins
15 ounce canned pumpkin
1 1/2 cups almond flour
1/2 cup coconut flour
1/2 cup brown sweetener
1/3 cup liquid pumpkin spice sugar free syrup
3 large eggs
1 Tbsp vanilla extract
1/2 cup sour cream
1 tsp pumpkin spice
1/4 tsp salt
1 tsp baking powder
1/2 tsp baking soda
1 bar JOY Bites Smooth Creamy Chocolate
Preheat oven at 350 degrees.

Mix together canned pumpkin, almond flour, coconut flour, brown sweetener, liquid pumpkin spice sugar free syrup, eggs, vanilla, sour cream, pumpkin spice, salt, baking powder and baking soda.

Chop up 1 bar of JOY Bites Smooth Cream Chocolate and stir them evenly throughout the batter.

Divided the batter evenly into 12 parchment muffin tins. Bake for 50 minutes.