Joy Bites Caramel Chocolate Mousse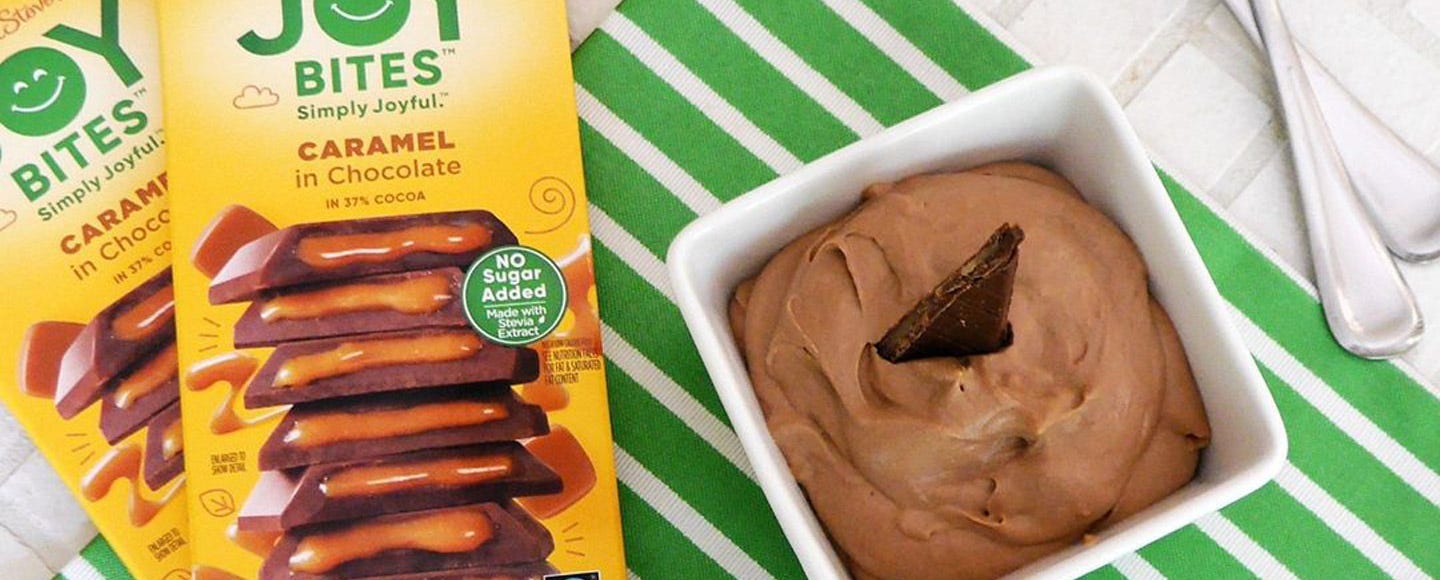 It is hard to believe this light and creamy mousse is made with no sugar added chocolate
2 (2.9 oz) bars of Russell Stover Joy Bites Caramel in Chocolate
1 cup heavy cream--divided
Break up the chocolate and place it in a bowl over a pan of gently bubbling water (bain marie).

Melt the chocolate, stirring occasionally to ensure there are no lumps. Remove from the heat and add some heavy cream.

Gently whisk to combine fully. Let cool.

Beat some more cream until stiff peaks form, then carefully fold it into the chocolate mixture.

Divide the mousse between four bowls or dishes, then cover and place in the fridge for at least an hour.