Joy Bites Sweet & Salty Fall Bark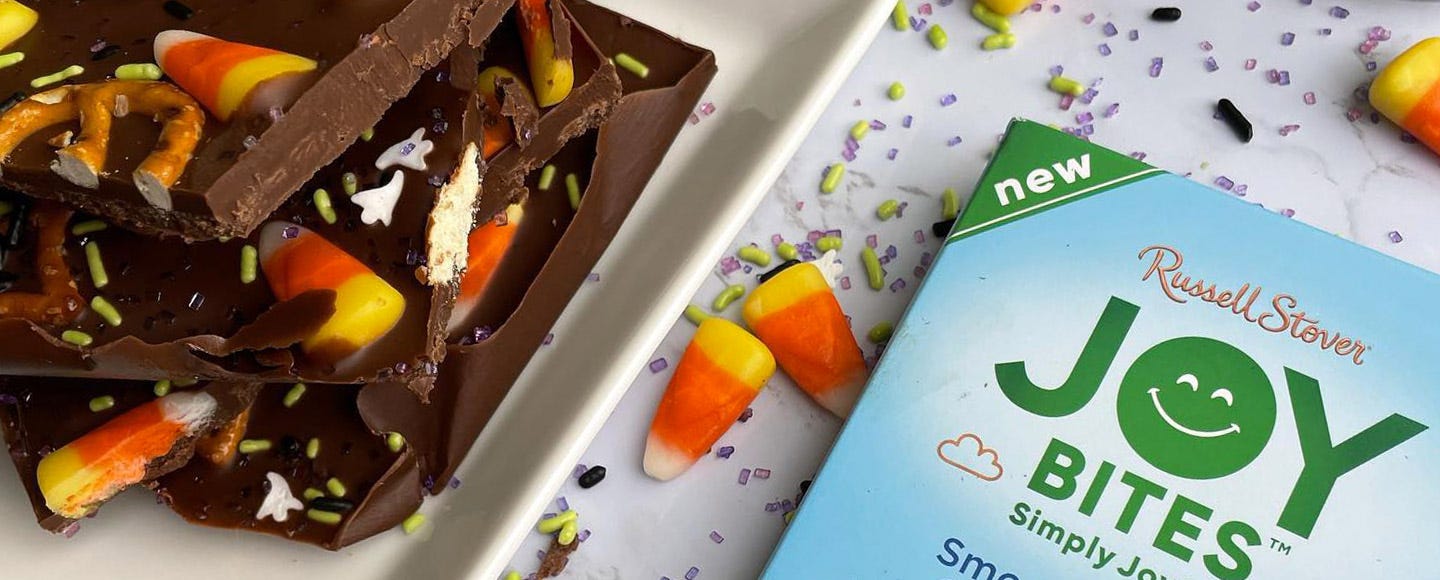 Sweet and Salt Fun for a Fabulous Fall Day
3 Russell Stover Joy Bites Chocolate bars (any flavor you'd like)
2 ounces fall pretzels (or your favorite bite sized pretzels)
1/4 cup candy corn
1/2 tsp peanut butter cups
1 Fall sprinkles
Over a low heat, use a double boiler to melt your chocolate, stirring continuously until pieces have completely melted into a smooth consistency.

Pour into an 8x8 baking dish lined with parchment paper. Assemble your toppings.

Refrigerate for at least 30 minutes. Cut or crack into pieces. Serve immediately or keep cool until served.